Peewee hockey bodychecking faces national ban →
Big decision in Charlottetown this weekend. Methinks public pressure means a ban is on its way.
Do you support Hockey Alberta's ban on hitting in... →
I just finished reading a post on this recent ruling and I'm firmly on the side of David's opening line in that I'm conflicted about the level of "violence" in hockey. I think hitting, not fighting, is part of the game. I understand we need to protect our children, but I'm at a loss as to where to draw the line. I've mentioned here before that the Devil...
3 tags
2 tags
Evidence mounting to support end to body checking... →
Think of all the sports news shows highlighting fights in the professional leagues that glorify the hard hits, accidental and otherwise. There is a whole generation of young, keen players putting themselves in the skates of these pros. Indeed the call for more non-contact hockey or at least starting at later ages is getting louder. This is just one of many articles I've seen to the same...
Moron: The Behind the Scenes Story of Minor Hockey →
Now there's a bold little title for a hockey book, but I suppose deserved by some parents in light of a few recent less than stellar news stories.
Should kids specialize in one sport? →
Another study promoting better rounded athletes not singularly focused sports cyborgs.
Hockey parents taught to play nice off the ice in... →
New Brunswick hockey parents have been added to the list of those required to take mandatory "behave yourselves or else" courses in an effort to improve their spiralling image and that of the game we love….and starting next year they're even going to have to pay for it. That oughta be popular…
Majority of Canadians want fighting banned in... →
The staged stuff certainly has to go. Makes the NHL look like a tad like the WWE.
Wanted for NHL, all hockey: True athletes →
Amen Coach Sutter. Kids should be directed to become well-rounded athletes and people; not hockey robots.
Referee assaulted after minor hockey game in Port... →
Cmon man…one more idiot to tarnish the good hockey parent name.  Seems like this stuff is popping up more and more lately - more societal than hockey-specific methinks.
Judge's tough minor-hockey call requires our... →
More needs to be done to protect rinks and players when game played by kids turns some people into idiots. Well put and nuff said.
The Great Canadian Hockey Quiz →
See how many you get right…I went 10 for 15 and woulda done a little better had I stopped and thought about a couple of them.
Harper Does Hockey to Lighten Up and Prove He's... →
Don't know if I should be mixing hockey and politics, but there is a lot of the latter in the former so why not.
Underwater Ice Hockey is Some Kinda Awesome via... →
Once I learn how to SCUBA, I think I might look to organize Team Canada. Wait…whaddya mean no breathing apparatus allowed. These guys are nuts and now I really wanna try.
In minor hockey, stupid is as stupid does →
Revisiting the underlying reason for a recent hockey parent tirade and the suggested need for many to learn the rules. #imahockeydad
3 tags
Is Canada's Hockey Obsession Getting Out of Hand? →
Lawrence Martin challenges the notion that Canada=Hockey and quite rightly methinks….though it does take up a fair chunk of my time. #imahockeydad
4 tags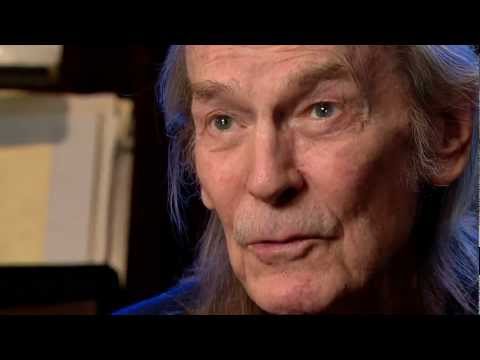 3 tags
Hockey and Its Unrelenting Grip on the Nation's... →
Roy MacGregor examines how ingrained the game is in the fabric of Canada; particularly in places like Winnipeg where fans (like yours truly) have had to anxiously wait for their beloved Jets return….again.  At least this time it was only for five months, but that was five months too long if you ask me for my opinion on the state of hockey in Canada or elsewhere. #hockeyneverleft...
2 tags
Backyard Hockey Rink Timelapse Video →
Talk about your labours of love. The Devil said she wanted me to build a rink in our backyard this Winter and I just couldn't do be brought to building a 15'x15' sheet of ice which would last for three months tops for a 15 and soon-to-be 18 year old who would go from end to end in a stride and a half……but now in looking at this, I feel a twinge of shame. ...
2 tags
We Canadians Still Luvs Us Some Hockey →
Times may change, but hockey is our constant. "Hockey still quickens our collective pulse. It teaches us not to be afraid to go into the corners, and to take our lumps, because we always get up and we shake hands after the games because that is what Canadian hockey players — what Canadians — do."
2 tags
Hockey Puck Facts →
I've almost accidentally eaten a puck a few times, but to date have not considered adding one to my diet. I think it would be a little rubbery, like overcooked squid. And glowing pucks were a stupid idea no matter how ya sliced them…just sayin. #imahockeydad
3 tags
Espousing the Virtues and Noting the Drawbacks for... →
Great piece pointing out the pros and cons of non-contact hockey, while perhaps looking for a happy medium - all the intensity without the risk of injury. #imahockeydad
3 tags
Perchance to Chase the NHL Dream →
Hockey ain't the only sport where parents go overboard hoping their kids will be stars, but it's obviously the most noted here in the Great White North. #imhockeydad
4 tags
Is Minor Hockey Worth It? →
Detailed discussion on mostly the cons of minor hockey - high costs, high competition and player safety.  Still a great game and experience if you're in it for the right reasons. #imahockeydad
3 tags
Outdoor Hockey Rinks May Be the Key to Solving... →
4 tags
How to Build a Backyard Icerink →
Lifehacker comes through with some critical info/advice for those who luv the game. #imahockeydad
3 tags
Top 10 Goals of 2012 via Puck Daddy →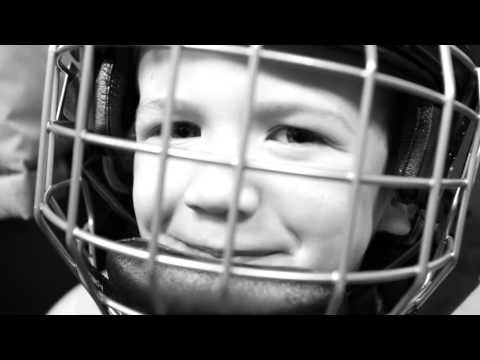 3 tags
How Much Do You Love Hockey? →
Great new Nike ad, which feels sorta like a plea to the pro hockey powers that be. 
4 tags
The Body Contact in Hockey Debate →
A hockey mom in Markham is looking to ban body contact in "boys" minor hockey and I find myself solidly on the fence on this one. The Boy has always played with body contact and the Devil has not, though a friend who came out to one of her recent games would likely choose to argue. He noted there is plenty of body contact in girls hockey, just not body checking and that's why...
4 tags
Will Changing the Culture of Minor Hockey Reduce... →
A new Canadian medical study makes recommendations related to body-checking and aggressive penalties as they relate to the rate of injuries in minor hockey. Changing the culture of the game appears to be at the root of the study, but this is something that will obviously not happen overnight and the study apparently did not discuss the feasibility of instituting changes.
4 tags
Girls Getting the Upper Hockey Hand? →
2 tags
The High Price of Minor Hockey →
No doubt it's an expensive game, but so is competitive anything these days - soccer, dance, gymnastics…you name it.
3 tags
Big Kid Playing Peewee Hockey in the Big Nickel →
First hockey team to play home schedule outdoors... →
Better this hockey than no hockey…and watching in shorts is never a bad thing.
3 tags
Minor Hockey Back to the Basics →
Simply put - we need more kids playing house league hockey and simply having fun, but at this point that's much easier said than done.
3 tags
2 tags
As Long As They're Playing →
Great article from Ken Campbell at The Hockey News espousing the virtues of house league hockey and its importance in keeping the game alive. My kids have both played competitive hockey all their hockey lives, but we've always said it doesn't matter what level you play at as long as you're playing…and having fun!  Competitive/rep hockey should really just be about having...
4 tags
Bobby Orr Supports Fun in Minor Hockey →
The greatest NHL defenceman is in the process of writing a book about the importance of minor hockey in Canada and is promoting the Chevrolet Safe & Fun Hockey Program, which will supply new Canadian players with free helmets.  And who should know better than #4?
3 tags
3 tags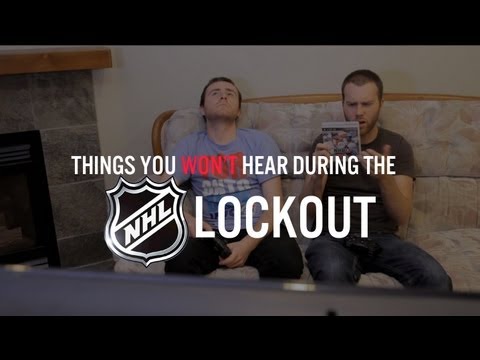 5 tags
Free Hockey Helmets for Canadian Kids →
Now here's what seems to be a great program from Hockey Canada and Chevrolet. I'd take a free helmet if I had a five-year old.  All new hockey parents should definitely check it out.
4 tags
What, if anything, does NHL lockout mean for minor... →
There's still plenty of hockey to watch over the next six months, maybe just not of the NHL variety. Some people think this will be a boon to minor and junior hockey, but that wasn't exactly what happened the last time around.  Minor hockey fans are primarily parents and junior hockey fans follow when their home team wins or if it's the only game in town as it is in places like...
Overbearing parents ruin minor hockey for kids -... →
3 tags
Keeping Hockey Alive in Canada →
Hockey Canada has been taking a hard look at why registrations are dropping and how to that trend can be reversed.   Is our game at a dangerous crossroads and if so, how do we make sure we turn the right way or is the game pricing itself beyond Canadian family budgets?
2 tags
Hockey Apology →
A sincere letter of apology to mom and dad for years of property damage which could be from any hockey kid.
Hockey legend Orr urges fun for young players →
Sensible, logical advice for hockey coaches and parents as you would expect from the iconic #4.
Staples: Homework for Edmonton hockey parents... →
This is a difficult case of many getting punished for the actions of a few as "most" hockey parents I've encountered over the years are generally sensible and well-behaved people who don't need to be taught how to behave in or out of a hockey rink. However, I have of course, also encountered the more stereotypical hockey parents who go overboard with verbal and even...
2 tags
Too Much Outdoor Hockey →
Ok, this is taking the whole Winter Classic concept a little too far as there is a minor league team proposing to play their entire 30-game home schedule at a minor league baseball stadium.